[Edit, 5/10/17: Adding newspaper photo to reply below.]
[Edit, 11/5/14: Adding No. 2b, projection for the present building.]
On Hudson Street near Hawthorne Avenue.  Photos from October 2008 and August 2009.
1.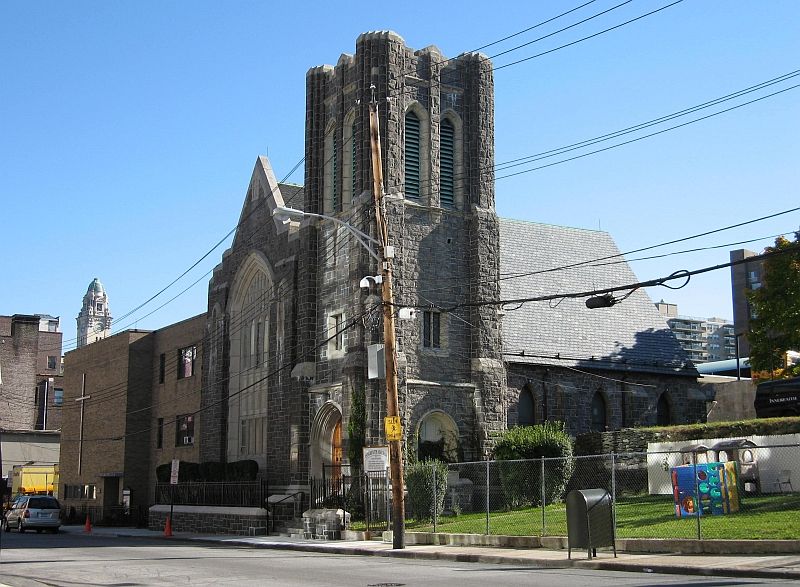 2a. 
2b.
[Added 11/5/14.]
Statesman
, Nov. 2, 1929. Present day facade at the planning stage. See No. 5 below.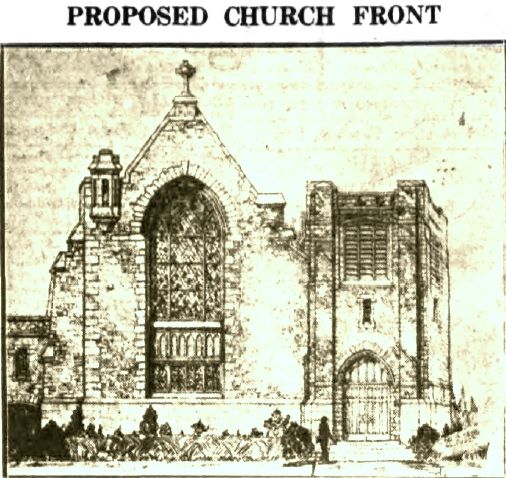 3.  From Hawthorne Avenue.
4.  From the
ShopRite
parking lot.
5.  History of the building --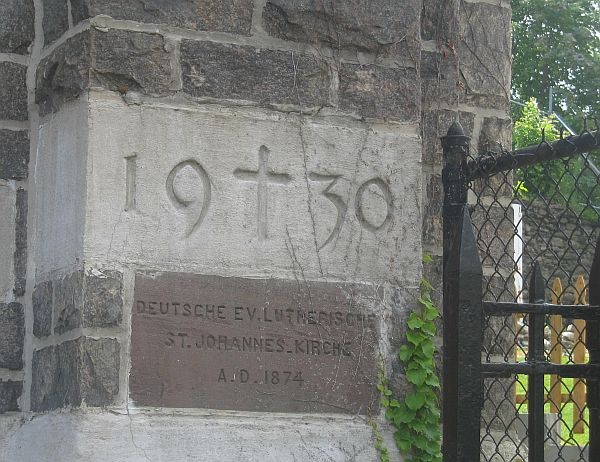 This was originally St. John's German Evangelical Lutheran Church.  This 1930 building replaced a smaller building from 1874.  The 1874 building was described as follows:
The church is a small brick structure with a belfry. It stands on Hudson Street, near the corner of Hawthorne Avenue. It has a single auditorium with two aisles. The four chancel windows are of stained glass and those in the auditorium of ground glass. The seating capacity is three hundred. The gallery at the south end of the auditorium was added five years after the building of the church.

pp. 411-412, Agnes E. Kirkwood, Church and Sunday-School Work in Yonkers: Its Origin and Progress (1889).  The book has a chapter about each of the leading churches in Yonkers as of then.