IMNick led the way here -- this was on the same day, June 20, that we went to the nearby former Grace Chapel.
Although you can still find a telephone number for the Greystone Jewish Center, it is no longer an active congregation. The property is apparently in the hands of another Jewish group and is being used as a school.
The main building.

Because children were outside playing, we kept our distance.

The building next door is also part of the original synagogue property.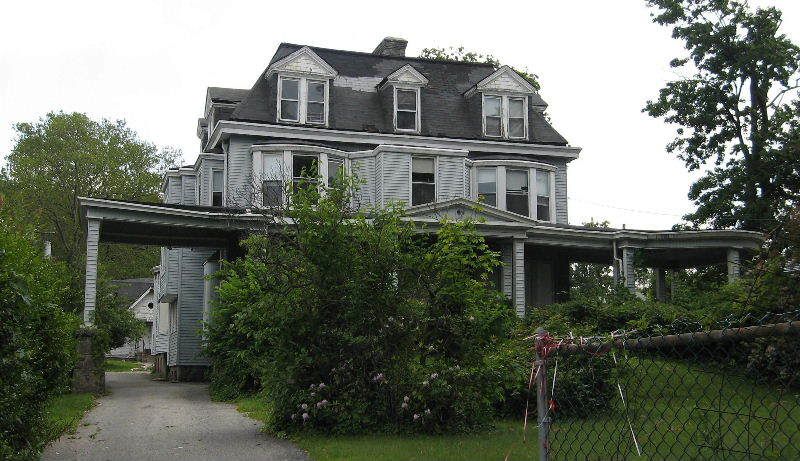 There is a sign on the porch that can be seen at another angle that says GENERAL OFFICE/RABBI'S STUDY. Also at another angle you can see that the ground level windows are boarded up.

The original Greystone Jewish Center sign is still in place, facing North Broadway, but the new owners let greenery grow over it. You can read the sign if you walk up close, but not if you are driving by. Here, I tried to take a picture of the sign, and thought that I got the whole thing, but I was looking through the viewer, while a leaf that I did not see blocked much of the lens.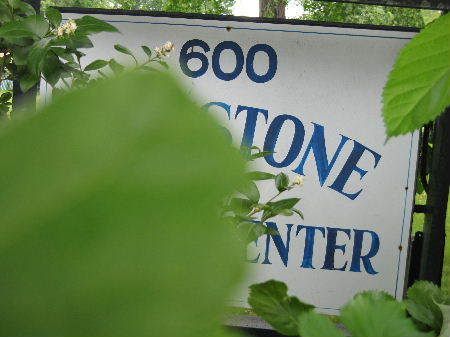 ***
Edit, 1/10/12:

Stepjam has just sent us the Herald Statesman clippings he talks about below. Stepjam wrote:
I have a couple of old PDF's of pages from the Herald Statesman. One is an article about the groundbreaking for the new main building (1967), and the other is an article about the purchase of old 592 by the congregation founders (1958).

Herald Statesman, Aug. 20, 1958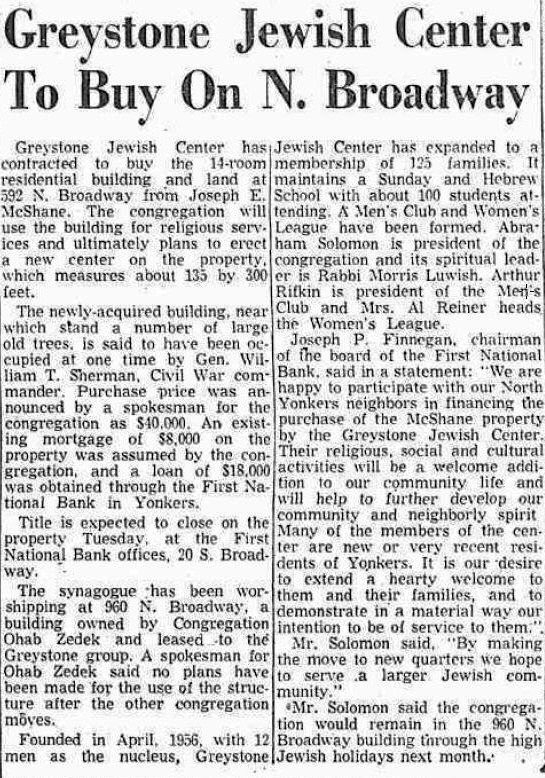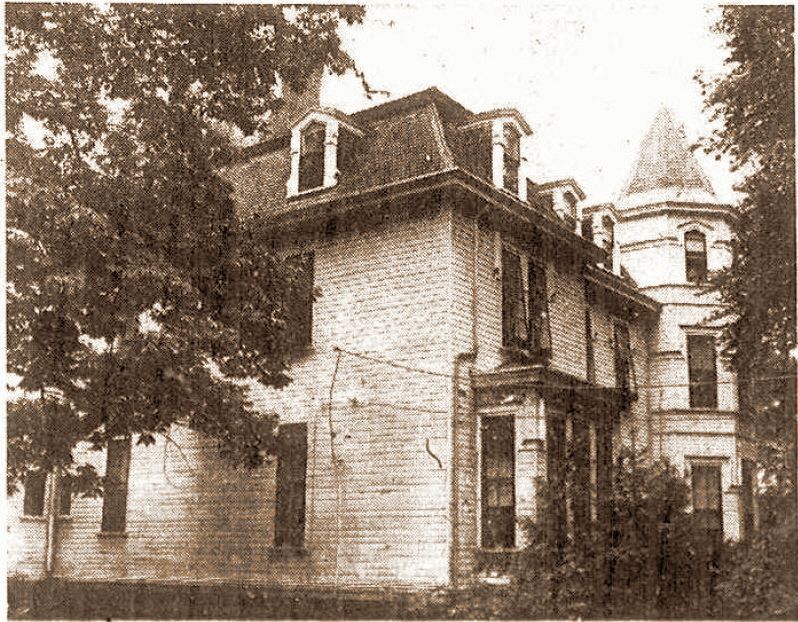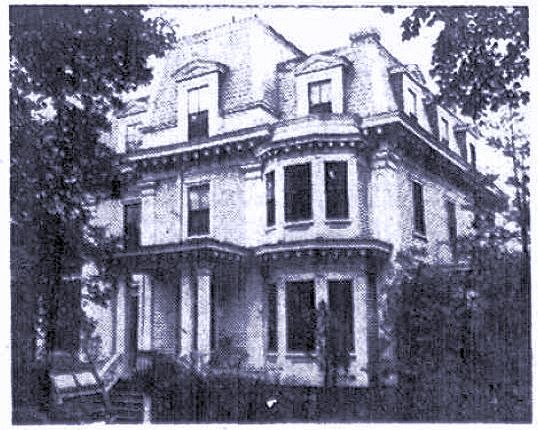 Herald Statesman, Oct. 14, 1967