After more than five years of planning and arguing, the old Teutonia Hall building on Buena Vista Avenue near Prospect Street has been torn down to make way for new housing. The new housing will incorporate the facade of the old music hall.
1. Teutonia Hall in January 2008. Also see DA's photo,
here
.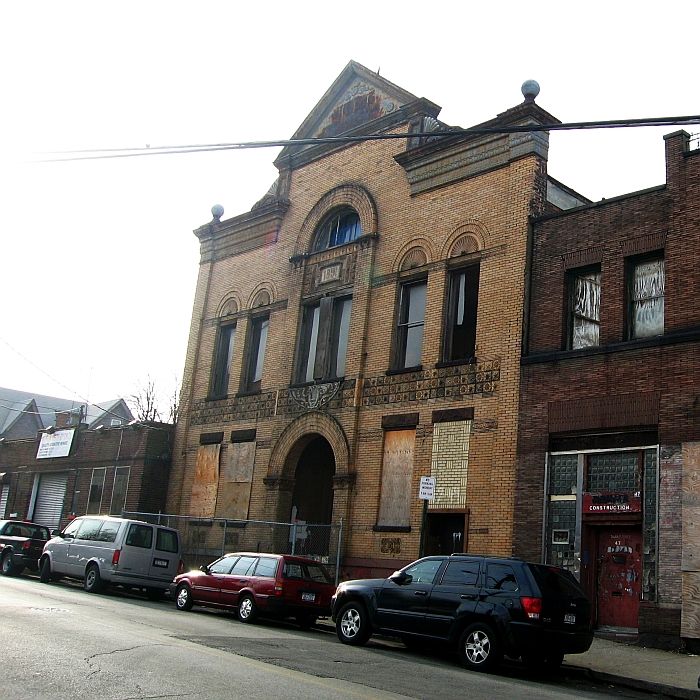 2. September 6, 2014. Gone.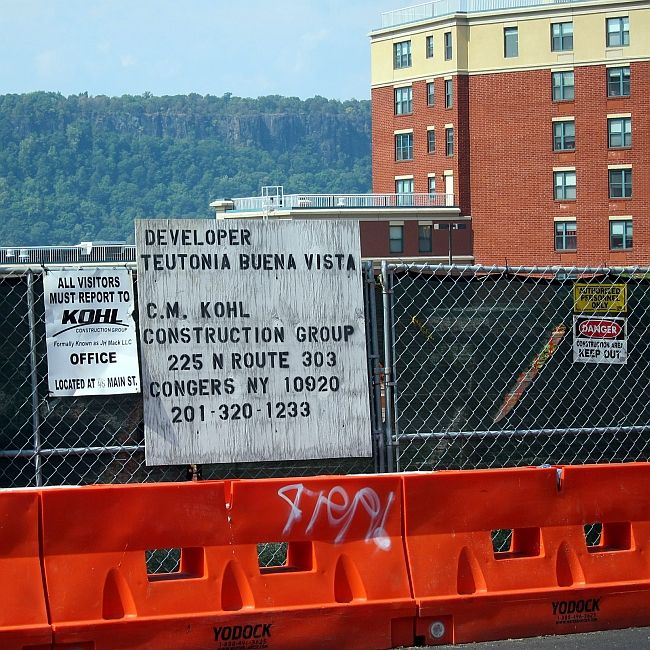 3. January 2008. Not only Teutonia Hall, but a whole row of old buildings was torn down. All this and more.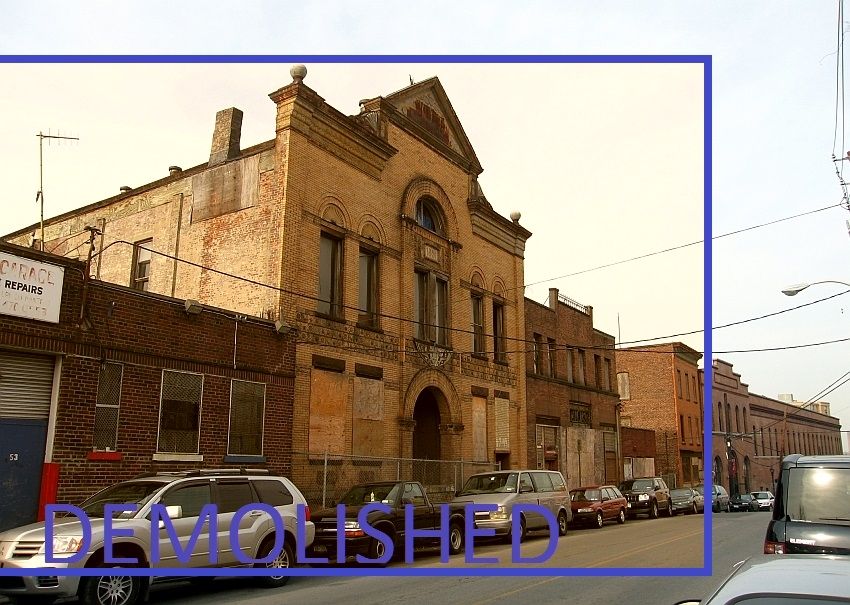 4. September 6, 2014.
5. November 2008. Rear view. (Behind No. 1.)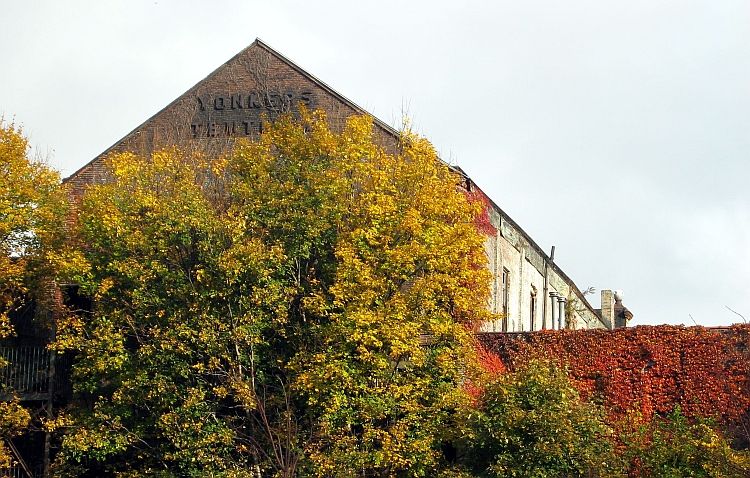 6. September 6, 2014. (Behind No. 4.)

***
7a.
Herald Statesman
, Dec. 17, 1936. The future of the building had long been in doubt. The music hall enterprise folded in 1907 and the building became the Prospect House, a settlement house providing recreation facilities for children. The settlement house closed for lack of funding in 1932, because of the Depression. Note that around this time, the nearby Hollywood Inn, a similar institution, also closed. In 1936, the proposal was to turn the building into lofts, which in those days meant floor space for light industry. The article's treatment of the economics of the proposal seems confused, since on the one hand, we are told that there is great demand, while on the other hand, we are told that prospective tenants will not pay more than 25 cents a square foot to builders who say that they would need at least 40 cents a square foot.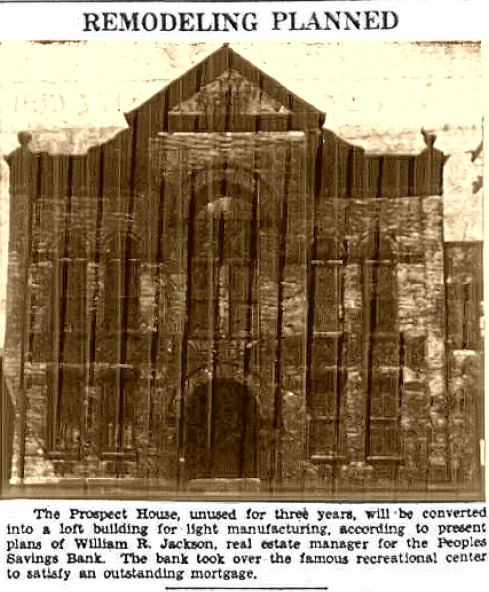 7b.
Article
.