Continuing
.
My photos are from July 31, 2015 and September 15, 2011. The are a series looking at the east side of North Broadway, north to south, from Morsemere Avenue to Glenwood Avenue.
The series
continues
from a south-to-north series looking at the west side of North Broadway from Glenwood Avenue to Greenvale Avenue.
This Part 10 brings us down to the north corner with
Lake Avenue
.
The original house at 404 North Broadway, at the north corner with Lake Avenue, is gone now. In its place since 1968 is the multifamily 1-5 Lake Avenue.
1-5 Lake Avenue
1a. 2015. 1-5 Lake Avenue, North Broadway side.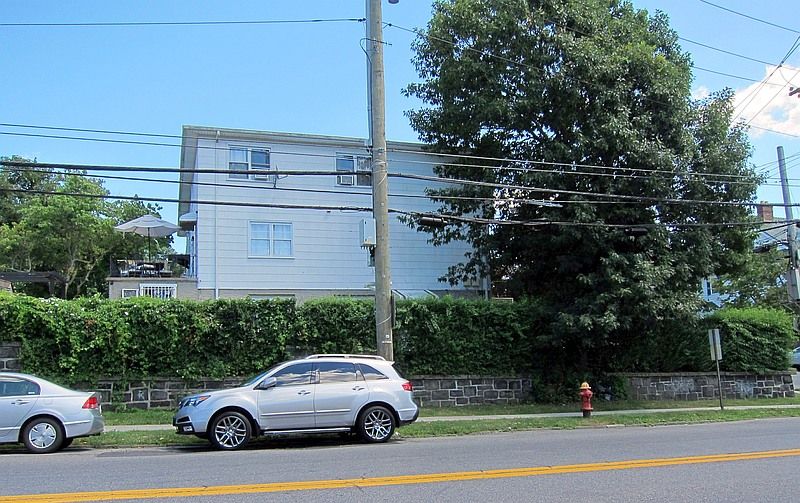 1b. 2103. Lake Avenue side.
1c. Tax photo, 1970s?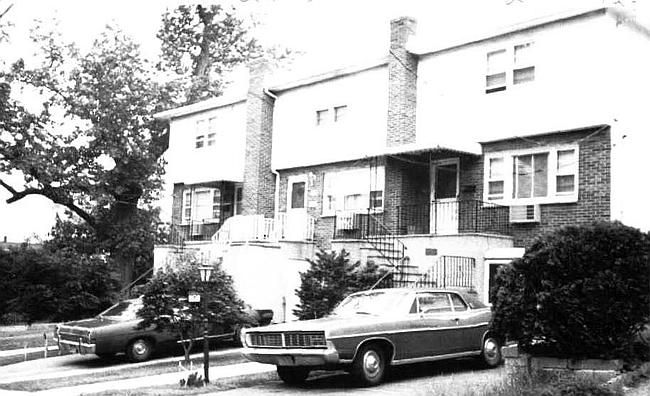 404 North BroadwayWilliam G. McAdoo
Although the old house at 404 North Broadway was demolished in the mid-'60s, we have good pictures of it, because it was the subject of a laudatory feature article in the March 1907 issue of
American Homes and Gardens
, a PDF copy of which is available online.  The house was built around 1900. It was the home of William Gibbs McAdoo, railroad executive and politician. He was arguably -- at least I would so argue -- the most powerful man ever to live in Yonkers, not excepting Samuel Tilden or Alexander Smith.
3. William G. McAdoo in 1914.
By Harris & Ewing. Via Wikipedia.
3a.
American Homes and Gardens
, Mar. 1907.
3b.
American Homes and Gardens
, Mar. 1907.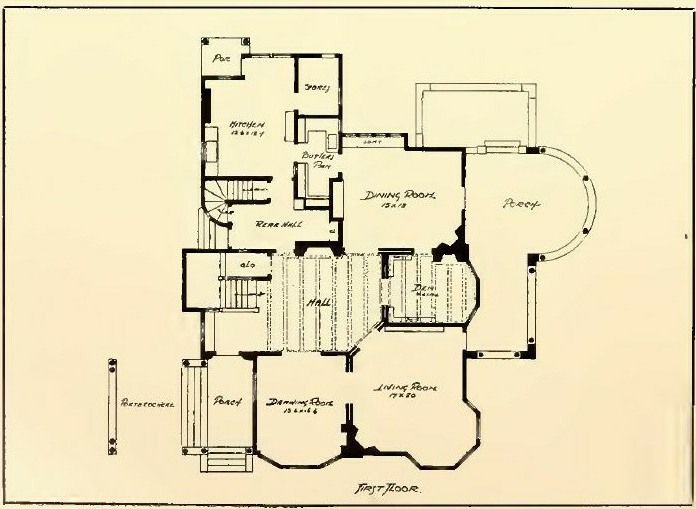 3c.
American Homes and Gardens
, Mar. 1907.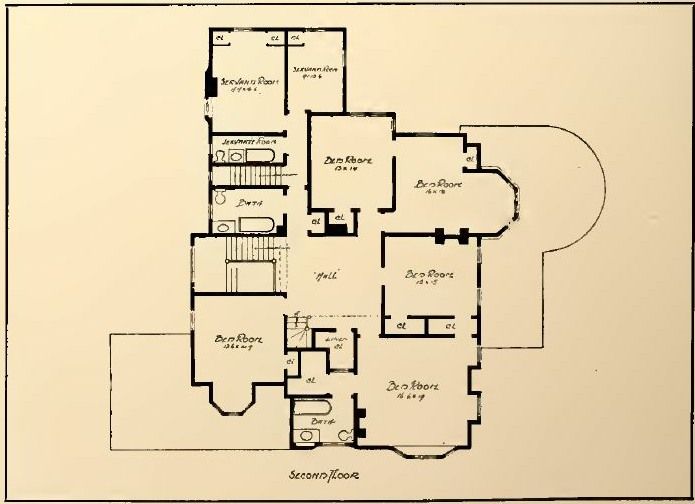 3d.
American Homes and Gardens
, Mar. 1907.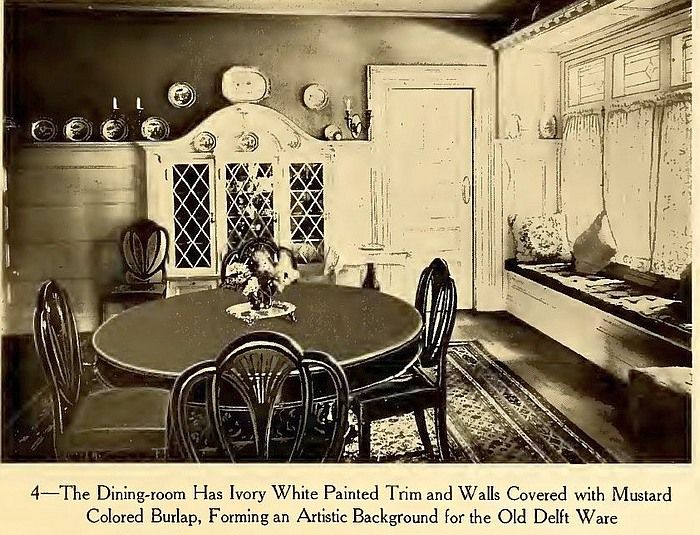 3e.
American Homes and Gardens
, Mar. 1907.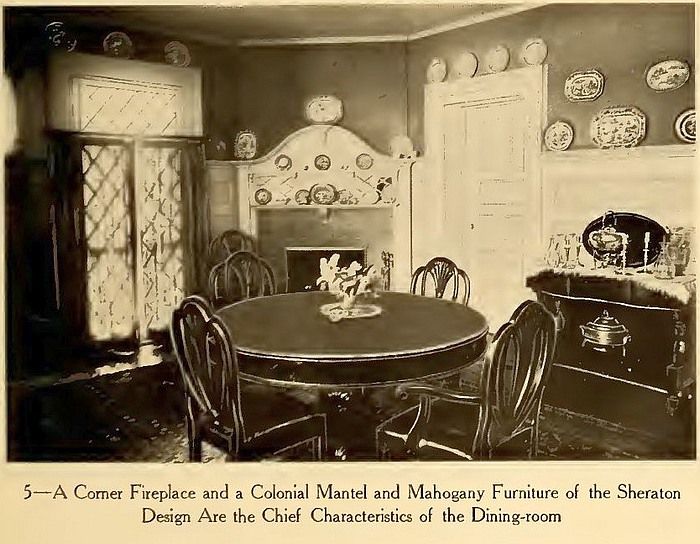 The McAdoos lived in Yonkers from around 1900 to 1909, when they moved elsewhere and leased the 404 North Broadway house.
4a.
Statesman
, Mar. 3, 1907. McAdoo built the Hudson Tubes, now the PATH system connecting downtown and midtown Manhattan with Jersey City, Newark, and Hoboken.
4b.
Statesman
, Nov. 3, 1910.
4c.
Excellent online article
.
In 1910, McAdoo left business and went to work for Woodrow Wilson, whose 1912 campaign he managed. He became Wilson's Secretary of the Treasury, playing a big role in the establishment of the Federal Reserve System and a monstrous, decisive role in managing the financial crises provoked by the outbreak of the First World War. The boldness of McAdoo's intervention in financial markets can be compared only with Bernanke's actions during the 2007 crisis.
McAdoo's first wife Sarah died in 1912. McAdoo married Woodrow Wilson's daughter Eleanor in 1914.
After the War, McAdoo contended for the Democrats' presidential nomination in 1920 and 1924. Later, California elected him their senator.
5.
Statesman
, Sept. 13, 1926. McAdoo in California.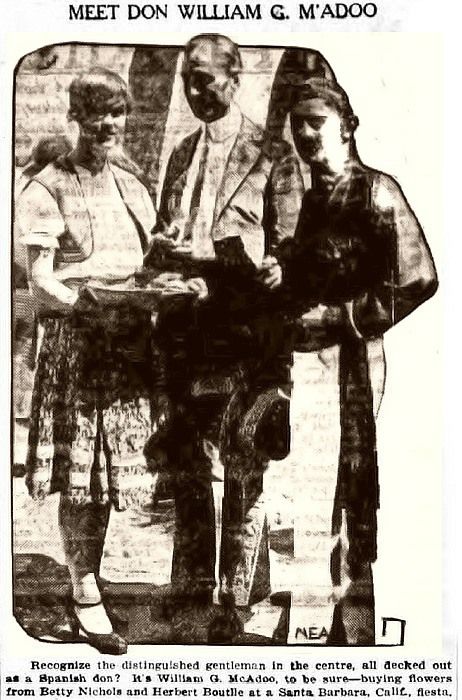 Edgar J. Buttenheim
Edgar J. Buttenheim, a bigshot in educational publishing, bought 404 North Broadway in 1919 and lived there until his death in 1964.
6.
Herald Statesman
,
Nov. 24, 1964
. Buttenheim's obituary.
7.
Herald Statesman
, Dec. 24, 1954.

8.
Herald Statesman
, June 25, 1956. Buttenheim's wife and daughters were socially active. Here, two daughters are off to Europe on the
Queen Mary
.
9. Sept. 7, 1951. The sons eventually joined their father in business.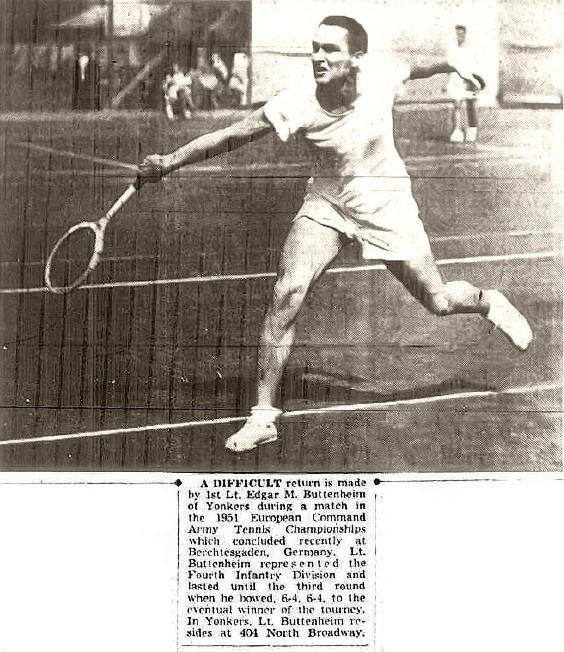 10. Mar. 15, 1956. Either Buttenheim was a very nice boss or he had a very nice secretary. He wins the Boss of the Year award.
11a.
Herald Statesman
, Aug. 11, 1965. 404 North Broadway was devastated by a fire that broke out a month after the family sold it. 
11b.
Article
, by Eileen Campion, with some house history.