I went back to Yonkers on Tuesday, to the Riverdale Avenue/Valentine Lane area. The weather in Yonkers was as dark and miserable as the mood here at SoYo Sunset. So it is appropriate that the highlight of the trip was a somewhat failed attempt to take pictures of the Leake and Watts orphanage. Here is a postcard picture from 1909:
The main entrance is at Hawthorne Avenue, just south of Valentine Lane.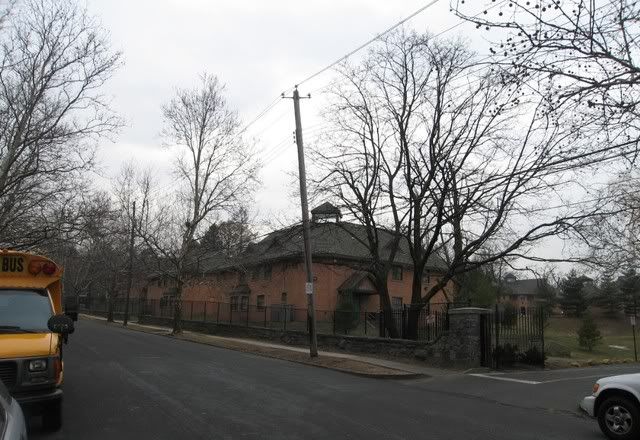 The gate was open, and I walked up to the checkpoint booth.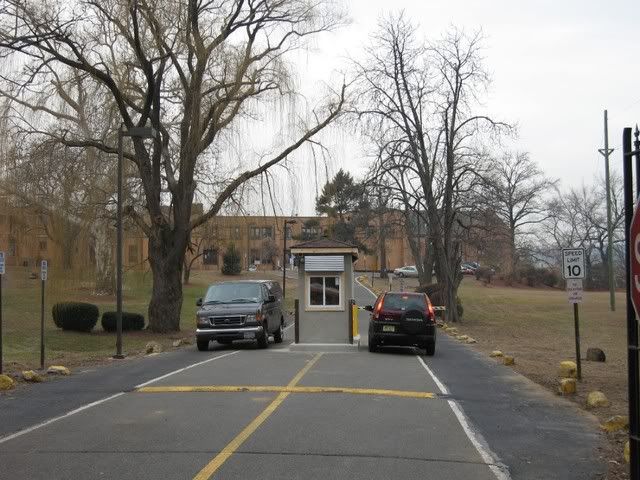 I showed the guard my old picture, explained my mission, to take a new picture of the scene today, but he said, "There is no picture taking."
He did not make me undo the picture above, nor did he do anything when I pretended incomprehension and took this next picture:
But I had to leave without finding the nearest current equivalent to the 1909 view. A few minutes later, when I was walking on Valentine Lane toward the river, I took this picture of the Valentine Lane entrance.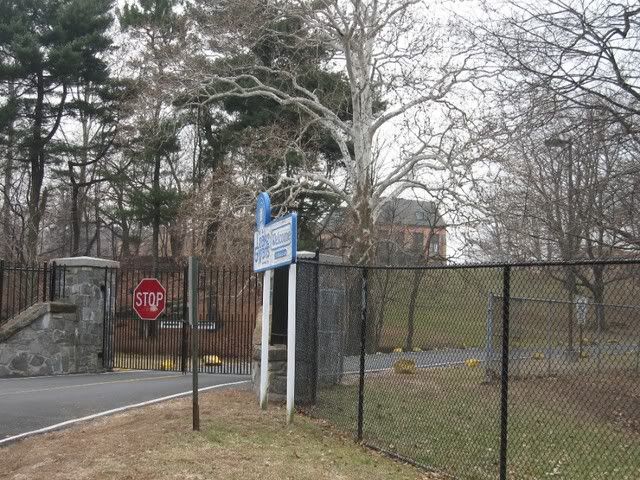 I don't have rich memories of this place. Joseph T.'s father (Hamilton Avenue, up the street from Sonia's) was a social worker, and apparently had some occasional connections to "Lincoln" Watts, but that was as far as it went. It was considered a tough place. But when I was bad, my parents threatened to send me to Children's Village, not to Leake and Watts. This is probably because you need to be an orphan to be interned at Leake and Watts, which would have defeated the whole purpose, from my parents' perspective..